Holy Water Bottles, Lourdes
We have a large range of holy water bottles.
Many bottle designs
Choose from our wide range of glass and plastic bottles. They come in many different shapes and sizes and are decorated with images of Our Lady of Lourdes. Among the collection, we have bottles representing the Blessed Virgin Mary filled with holy water from Lourdes.
At your request, we can personalise a bottle by engraving a meaningful date (perhaps the date of a baptism, first communion or wedding), your initials, or even some special words of your choice.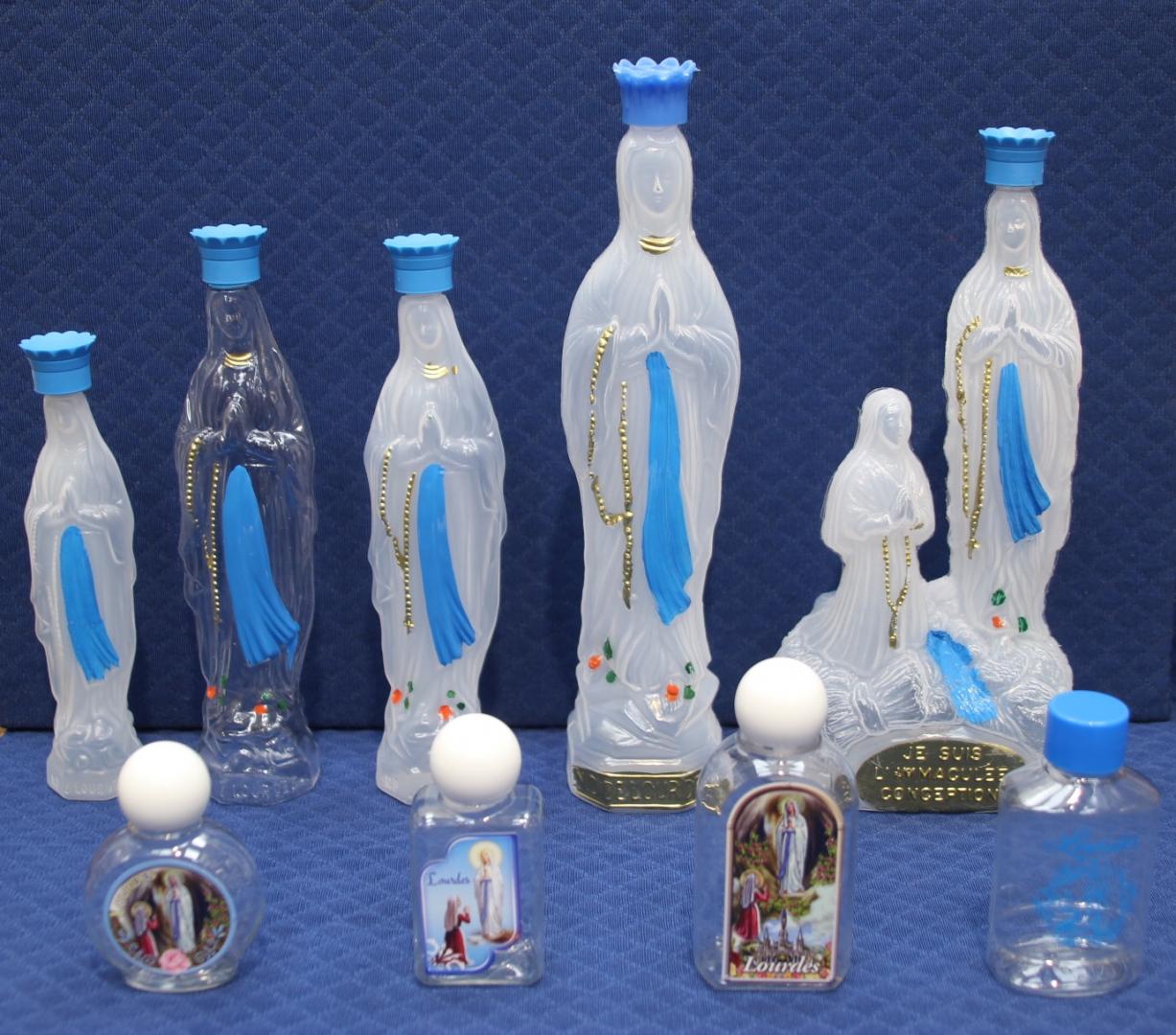 We customise the bottles with personalised engravings
SOCIETE LE COUMELY SARL is committed to ensuring that the collection and processing of your data, carried out from our site
le-coumely.fr
, complies with the general data protection regulations (RGPD) and the Data Protection Act. To know and exercise your rights, including withdrawing your consent to the use of data collected by this form, please consult our
privacy policy
We sell various religious articles:
Statues and statuettes
Jewellery
Rosaries
Candles
Holy water bottles
30 years of experience
Warm welcome
Large range of products
Personalised engraving
Trilingual staff
Quick response
Shipping to France and overseas
We offer shipping in Lourdes, Argelès-Gazost and Tarbes as well as the rest of France and overseas.
A souvenir of Lourdes
Whether you are a tourist or on a pilgrimage, you are always welcome in our shop. Take home a souvenir of your visit to Lourdes with a special bottle for holy water.
Our helpful team can also show you our range of many religious items, such as jewellery, candles, holy water fonts, statues and statuettes, among other things. If you aren't able to visit our shop, you can also place an order with us. We offer worldwide shipping.
Offer a holy water bottle or religious object to your loved ones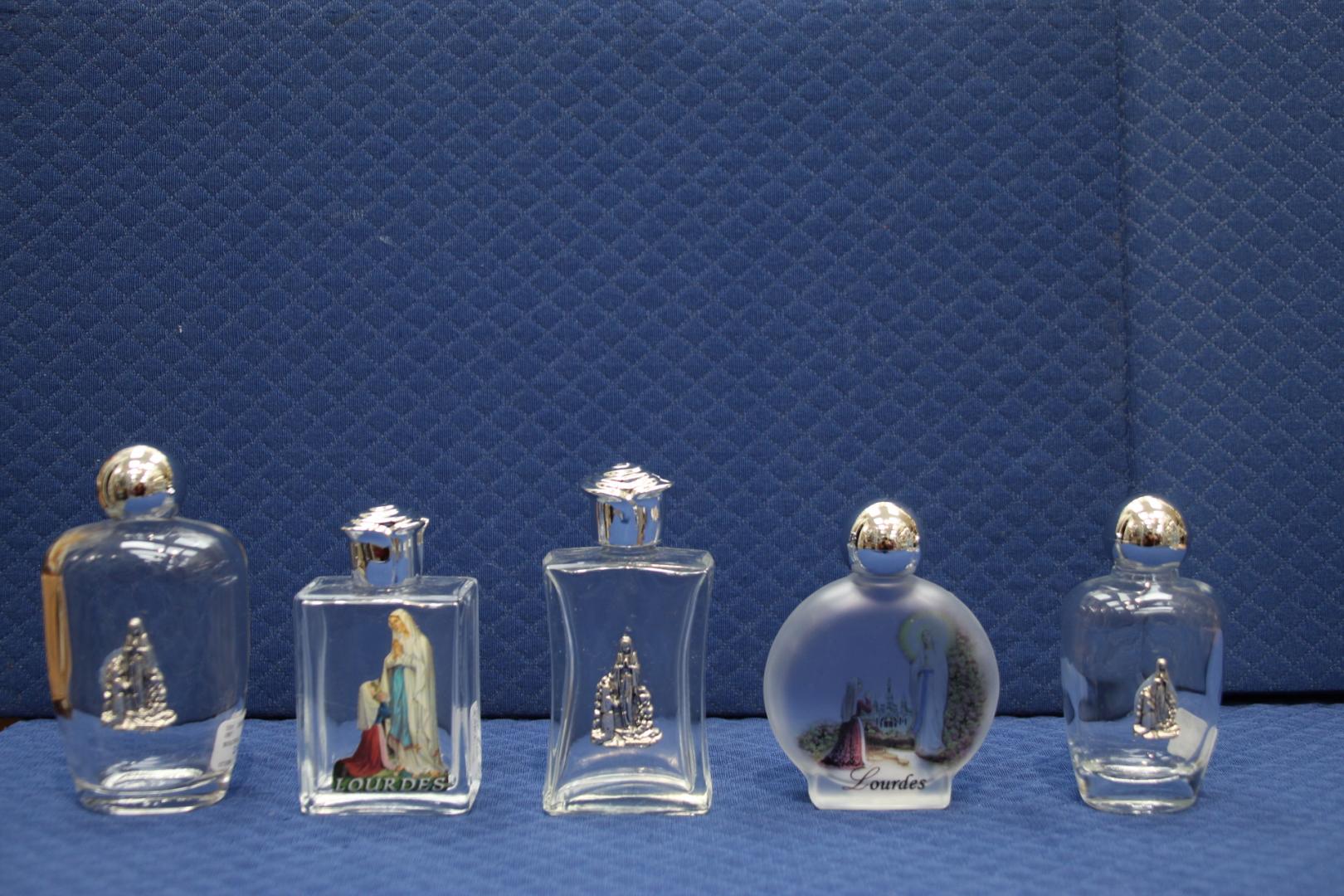 To find out more, fill out our contact form.
With a focus on locally-made, French products, we sell religious items made by abbeys and local artisans.
SOCIETE LE COUMELY SARL is committed to ensuring that the collection and processing of your data, carried out from our site
le-coumely.fr
, complies with the general data protection regulations (RGPD) and the Data Protection Act. To know and exercise your rights, including withdrawing your consent to the use of data collected by this form, please consult our
privacy policy