Visit our shop in Lourdes, not far from Argelès-Gazost and Tarbes, to discover our collection of rosaries.
Rosaries and Religious Jewellery
In our shop, we stock a wide variety of rosaries in different colours. Rosaries can double up as beautiful ornamental objects as well as have a particular religious meaning.
Are you looking for a gift for a special event?
Discover our exquisite collection of religious jewellery such as the tree of life necklaces, cross pendants and medals dedicated to the Virgin Mary, the Holy Family, patron saints and martyrs.
Choose from our wide range of rosary necklaces
SOCIETE LE COUMELY SARL is committed to ensuring that the collection and processing of your data, carried out from our site
le-coumely.fr
, complies with the general data protection regulations (RGPD) and the Data Protection Act. To know and exercise your rights, including withdrawing your consent to the use of data collected by this form, please consult our
privacy policy
We sell various religious articles:
Statues and statuettes
Jewellery
Rosaries
Candles
Holy water bottles
30 years of experience
Warm welcome
Large range of products
Personalised engraving
Trilingual staff
Quick response
Shipping to France and overseas
We offer shipping in Lourdes, Argelès-Gazost and Tarbes as well as the rest of France and overseas.
Exquisite religious objects
Working with abbeys and skilled artisans, we offer quality religious objects. Jewellery such as rosaries is made with carefully selected materials to achieve an elegant design.
We have been specialists in religious items for many years and can advise you on choosing the ideal gift for yourself or your loved ones. Our helpful team will always offer you a warm welcome inside our shop and help you to find everything you need. We look forward to your visit!
Our products are made by experienced craftsmen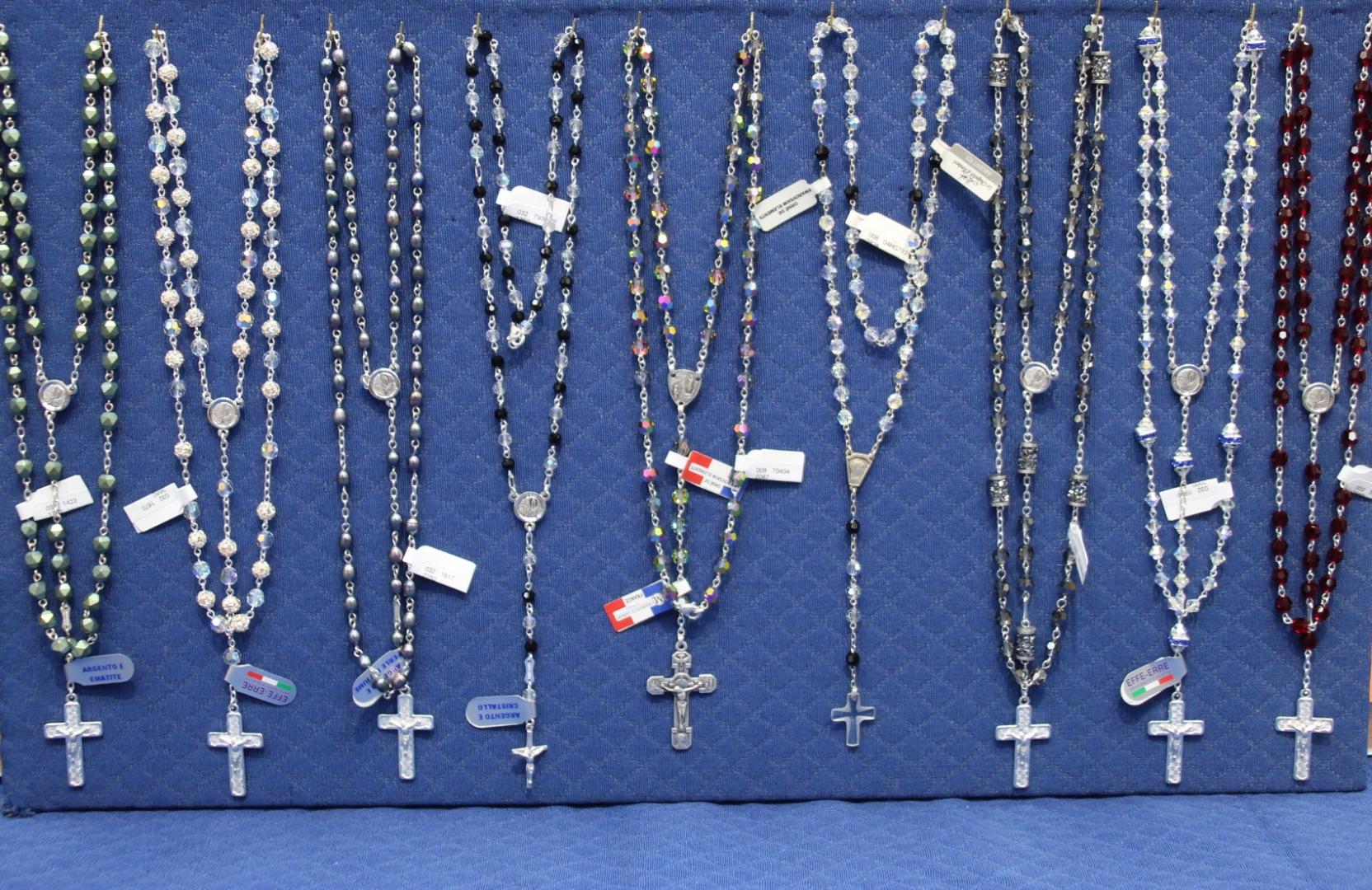 For any specific requests, please fill out our contact form.
We offer many different styles of rosary at competitive prices.
SOCIETE LE COUMELY SARL is committed to ensuring that the collection and processing of your data, carried out from our site
le-coumely.fr
, complies with the general data protection regulations (RGPD) and the Data Protection Act. To know and exercise your rights, including withdrawing your consent to the use of data collected by this form, please consult our
privacy policy